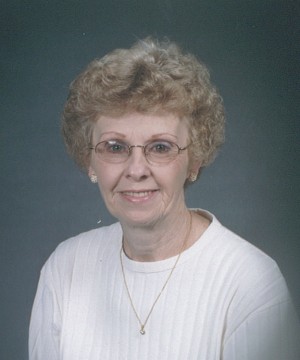 Phyllis Ilene Starks, age 73, of Three Rivers went to be with her Lord and Savior Jesus Christ on Tuesday, November 3, 2015. Phyllis was born on April 13, 1942 in Leonidas, MI., the daughter of the late Howard and Irene (Woodworth) Long.
Phyllis graduated from Colon High School. She was an active member of the Moorepark Community Church where she assisted with Bible School and many church dinners. She also in past years enjoyed singing in the choir. One of her greatest joys was spending time with her family for holiday and birthday gatherings, school activities, and going to church together. She enjoyed taking care of her home and yard, was a terrific dessert maker, and enjoyed listening to Christian Music.
Phyllis leaves to cherish her loving memory, her husband of 53 years, Leo Starks, whom she married in May of 1962; four children, Eugena (Wayne) Henderson, Steven (Tenley) Starks, Sue (Terry) Lewis, and Melinda (Tim) Rentfrow; nine grandchildren and five great-grandchildren.
The family will receive friends from 10:00 a.m. until time of services at 11:00 a.m. on Thursday, Nov. 5th, 2015 at the Moorepark Community Church with Pastors Ken Miller and Homer Yoder officiating.
Interment will be held in Moorepark Cemetery.
Memorials may be donated to Three Rivers Health Hospice or Moorepark Community Church. Envelopes available at the Hohner Funeral Home in care of Mrs. Starks arrangements. Online condolences may be left at www.hohnerfh.com.