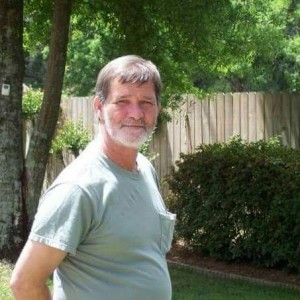 Roger Lynn Coleman, age 60, of Three Rivers, passed away on Friday, November 6, 2015 at his home. He was born in Three Rivers, MI. on Oct. 1, 1955 the son of Claude and Evelyn (Meadows) Coleman.
Mr. Coleman moved here from the Georgia area four years ago after retiring as a Butcher. He was preceded in death by his father, Claude and one brother Donnie.
He leaves to cherish his memory, mother, Evelyn Coleman, one son, Roger Nicholas (Jean) Coleman; one daughter, LauraLynn (Ralph) Bittmann; two sisters, Patricia Barns and Betty Crowley; two brothers, Ronald (Cathy) Coleman and Robbie (Cara) Coleman; grandchildren, Nicole and Natalie Pace, and Martin, Colby, and Becky Coleman.
A memorial service will be held at 1:00 p.m. on Thursday, Nov. 12, 2015 at the Hohner Funeral Home with Pastor Clint Zehr officiating. Interment of cremains will be held immediately following at Moorepark Cemetery, Three Rivers. Memorial donations may be directed to Animal Rescue of St. Joseph County. Envelopes available at Hohner Funeral Home in care of arrangements. Online condolences may be left at www.hohnerfh.com.