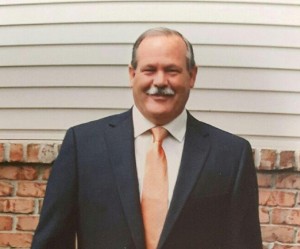 Gary Blair Herndon passed away suddenly Monday, December 7, 2015 at home. He was born January 21, 1960 in Garden City, Michigan a son of Jerry Blair and Dora Jane (Jackson) Herndon. Gary enjoyed hunting, kayaking, golf and reading.
Gary is survived by his 3 sons; Gary B. Herndon, II, Eric (Jessica) Herndon and Scott Herndon. Grandfather of Mia Herndon. Son of Jerry B. Herndon. Brother of Cheryl (John) Schuyler, Robert "Al" (Sheryl) Herndon, Brian (Lisa) Herndon and Tania Herndon. Several nieces, nephews and great nieces and nephews also survive. Gary was preceded in death by his mother Dora J. Herndon on December 3, 2013 and two nephews; Jeremey and Jonathon Schuyler.
Visitation will be held from 4:00 – 5:30 p.m. on Sunday, December 13, 2015 with services beginning at 5:30 p.m. at Hohner Funeral Home.
Memorial donations may be directed to the Herndon Family c/o Brian K. Herndon. Envelopes available at Hohner Funeral Home.
Online condolences may be left for the family www.hohnerfh.com.