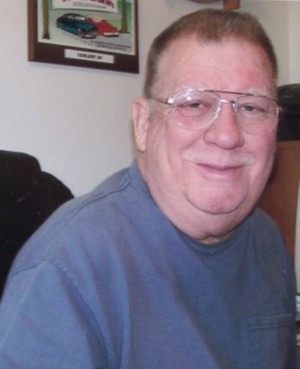 Lee Ray Arnett, age 75, of Constantine, passed away on Friday, Dec. 11, 2015 at the Borgess Medical Center surrounded by his loving family. Lee was born on February 10, 1940 in Royalton, Kentucky, the son of the late Ellis and Mollie (Bailey) Arnett.
Lee was employed at several local companies including the Mottville Truck Stop, Peterson Spring Inc., Maro in Schoolcraft, MI., Wells-Index Corporation before he retired from Armstrong International in 2005.
Mr. Arnett was an E.M.T. and Fireman for the Three Rivers Fire Department for many years and also a past member of the Fabius Park Township Fire Department. He was a current member of the American Legion in Constantine, the Fraternal Order of Eagles #2303 in Three Rivers, where he served as Past President and Officer. Lee enjoyed fishing and golfing, and was an usher at Notre Dame Football games for the last nine years. Lee participated in the Three Rivers Fast Pitch Softball league for many years as a player and manager and often volunteered his time as an umpire for the Three Rivers F.O.P. Baseball League for many years.
He was preceded in death by his parents, two brothers, Charles and Harry Arnett and one sister, Charlene Wooster.
Lee leaves to cherish his loving memory, his wife of 55 years Mrs. Norma (Tackaberry) Arnett, whom he married on May 1, 1960; two children, son Bob (Mindy) Arnett, and daughter, Teri (Tom) Wilkins, brothers, Larry (Rennie) Arnett, Burney (Gloria) Arnett; grandchildren, Jessica Arnett, Margaret (Kevin) Dick, Rachel Arnett, Josh (Sarah) Wilkins, and Devin Wilkins; three great granddaughters, one step-granddaughter and one step great grandson along with several nieces and nephews.
The family will receive friends from 5-8 p.m. on Tuesday, Dec. 15th, 2015 at the Hohner Funeral Home.
Funeral Services will be held 11:00 a.m. on Wednesday, Dec. 16th, 2015 at the Hohner Funeral Home with Chaplain Dan Lane of Armstong International officiating. Firefighter Honors will be held under the auspices of the Three Rivers Fire Department following service.
Interment will be held in Lower Flatbush Cemetery. Memorials may be donated to the Charity of One's Choice. Envelopes available at the funeral home. Online condolences may be left at www.hohnerfh.com.