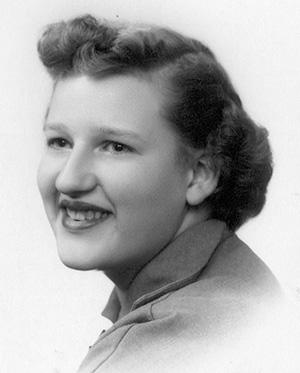 Patty Lou Hagenbuch, of Three Rivers, passed away on Wednesday, Dec. 16, 2015 at the age of 80.
Pat was born to parents Leslie and Marie (Prutzman) Hagenbuch on April 9, 1935 in Constantine. She grew up on the family farm, the fourth of five sisters and lived her entire life in the Three Rivers area. She cared for both her parents in the later years of their lives. Pat worked for Continental Can and then Fonda Corporation in Three Rivers until her retirement in 1997.
Patty is survived by her sisters, Jeanne Blum of Three Rivers, Evelyn Gustafson of Cassopolis and Dixie (Edward) Griffith of Three Rivers; a host of nieces, nephews and extended family. She was preceded in death by her parents; one sister, Helen Bronson; brothers-in-law James Bronson, Robert Blum and Ellis "Gus" Gustafson; a niece, Monica Velie; and two nephews, Leslie Bronson and David Bronson.
At Pat's request, a cremation has already taken place and no formal services will be held. A private interment at Riverside Cemetery will take place at a later date. The family is grateful for the condolences, but declines flowers and donations.