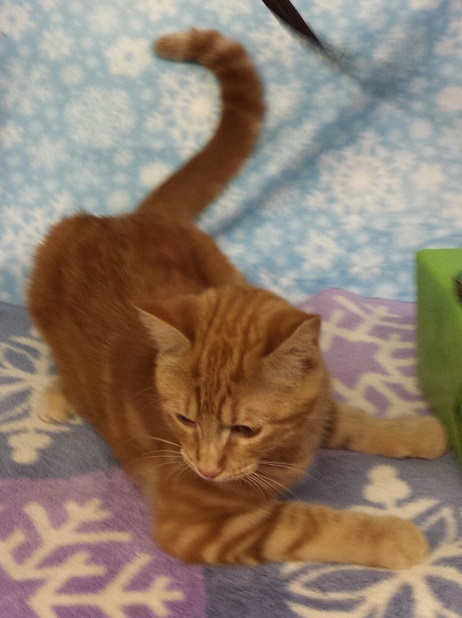 Hi, I am "Pepper". Being a girl, I like to cuddle, play and I am very friendly. I am six months old with short hair.
My docket number is 12960 at the St. Joseph County Animal Control Shelter, located at 652 E. Main St., Centreville. Animal Control is open Monday – Friday from 9 am. – 4:30 pm. The first Saturday of each month AC is open for adoptions from 9 am. – noon. Their phone number is 467-6475. Come see me.
Animal Rescue Fund will spay/neuter the pet of the week for free at Kalamazoo Humane Society. Please visit the Animal Rescue Fund website at www.arfund.org. to see more adoptable pets. Up-Cycled Pets needs reliable foster homes so some pets can learn more about living in a home before adoption. Go to www.upcycledpets.com for more information about how to help this group.