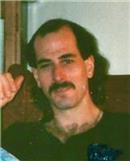 Peter Eric Biland, 52, of White Pigeon, died Monday, Dec. 7, 2015, at Bronson Methodist Hospital in Kalamazoo following a short illness.
He was born Dec. 2, 1963, the son of Alfred T. and Janice J. (Bontreger) Biland in L'Anse, Mich.
He was a resident of L'Anse, Manistee and White Pigeon since 1968 and was employed in trailer manufacturing in Middlebury, Ind. for the past nine years as an expert metal fabricator and auto body technician. He was an avid Harley-Davidson motorcycle owner and rider.
Surviving are his son, Eric A. Biland of White Pigeon; his father, Alfred T. Biland of White Pigeon; brothers Craig S. Biland of Mattawan and Alan T. Biland of Racine, Wis.; numerous aunts, uncles and cousins; and sisters-in-law Peggy Biland of Mattawan and Martha Biland of Racine. He was preceded in death by his mother and a brother, Michael A. Biland.
A memorial service will be held at a later date.
Memorial contributions may be directed to St. Joseph Catholic Church or Sturgis Toy Run.
Arrangements were under the care of Farrand Funeral Home of White Pigeon.