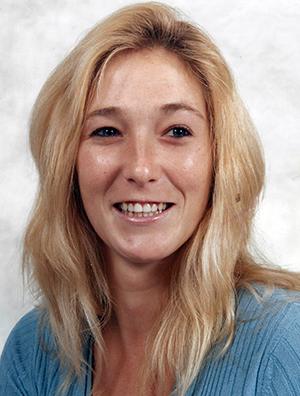 Toni R. (Harris) Cottrill, 38, of Hawick, Minn., died on Monday, Nov. 30, 2015, near Grove City. A memorial service will be held at 1 p.m. Sunday, Dec. 13, at Zion Irving Lutheran Church in rural Hawick followed by a gathering of friends and family from 3-6 p.m. at the Paynesville American Legion Post #271.
Toni Renee (Harris) Cottrill was born on Dec. 19, 1976, in Tacoma, Wash., the daughter of Harold and Helen (Colbeth) Harris. The family moved to St. Paul, Minn. where Toni grew up and graduated from high school. After high school Toni continued her education at the University of Minnesota, Michigan Nursing School, and Northwest Flight School.
Toni lived in St. Paul, Minn., Three Rivers, and Hawick, Minn. She was currently working as a Para Professional for the Paynesville School District. Toni was an officer at the American Legion Post #170 in Three Rivers. She was very organized and loved to plan events. She was very influential in her nephew receiving his Eagle Scout Award. Toni enjoyed horseback riding, roller skating, cooking, and was an avid Vikings fan. Toni's life revolved around her son, Donavon. He was her everything, and she devoted her life to making his the best it could be.
Toni is survived by her son, Donavon Cottrill; mother, Helen Harris of Hawick; father, Harold Harris of Tacoma, Wash.; siblings, John Marich, Kim Marich, Sandy Pope, Rita Snider, Robbie Snider, Connie Snider, Kathy Sauber and Billie Jay Soine.
She was preceded in death by her brother, Mike Marich.