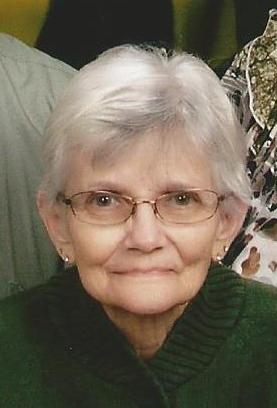 Janice Ailene Trewhitt, age 82, of Three Rivers and Marcellus, passed away on Wednesday, Dec. 30, 2015 at the Sunshine Care Home surrounded by her loving family. She was born in Beloit, Wisconsin on Feb. 11, 1933 the daughter of the late Luther and Myrtle (Davis) Thor.
Jan has been a long time resident of this area. She was employed as a telephone operator at General Telephone for many years and also worked as a seamstress for Denton-Mills. Jan loved crafting, quilting and crocheting. Her greatest love was family, helping her husband Herb with his band dates and arrangements, traveling with Herb to Mission, Texas where they spent winters for over 28 years and taking care of her children and grandchildren.
Janice was preceded in death by her parents, husband Herbert Trewhitt who passed in 2008 and her son Stanley H. Trewhitt who passed in 2015.
She leaves to cherish her loving memory, one son, Terry (Brenda) Trewhitt, of Marcellus; daughter, Shari (Chuck) Gowan, of Three Rivers, one brother, Trevor Thor, of Three Rivers; six grandchildren, Kerry Trewhitt, Jessica (Jason) Jarrard, Ryan (Kristen) Gowan, Chad (Diane)Gowan, Jordan Levi (Tricia)Gowan, and Dylan (Christina Randolf) Gowan; great-grandchildren, Gavin, Ashleigh, Kaylee, Kaitlyn, McKenzie, Jadon, Zachary, Taylor, Aleah, Jase, Brianna, and Nora.
The family will receive friends from 5-7 p.m. on Tuesday, Jan. 5th, 2016 at the Hohner Funeral Home.
Funeral Services will be held 11:00 a.m. on Wednesday, Jan. 6th, 2016 at the Hohner Funeral Home with Rev. Brenda Deily officiating.
Interment will be held in Howardsville Cemetery.
Memorials may be donated to the Sunshine Home or Charity of One's Choice. Online condolences may be left at www.hohnerfh.com.