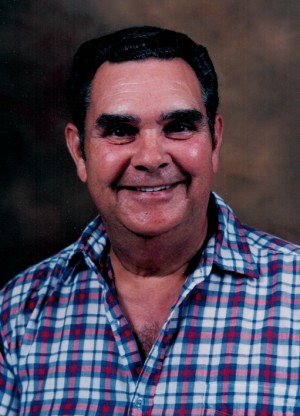 Arnold S. Long, 85, Nottawa, passed away Tuesday, January 26, 2016 at Borgess Medical Center. He was born in Ney, OH on August 15, 1930, a son of James and Jenny (Lumpkins) Long. Arnold served in the National Guard. In 1955, he married Rhea High in Angola, IN. Arnold held many jobs throughout his life, retiring from Process Metals in 1983 after working there for 14 years. He enjoyed being home with his family, working in his shop, and spending time with his grandchildren.
Arnold is survived by his wife Rhea, daughters Linda Long, Nottawa, Carol (Don Glant) Long, Burr Oak, and Brenda (Tom Selvage) Long, Sturgis; grandchildren Christina, Bradley, Steven, Chris, and Melissa; great-grandchildren Hali, Emalynn, Malaya, Nicolas, Zooni, Kane, Chloe, Tyler, Alissa, and Haylee; brother Ronald Long; sisters Shirley Chapman, Evelyn Reeb, and Freda Mae Hathaway; and several nieces and nephews. He was preceded in death by his parents, brothers Bill, Randy, Harold, and Adrian Long, and sister Joyce Jordan.
Relatives and friends will be received Thursday, Jan. 28 from 3-7 and Friday, Jan. 29 from 10-11 at Eley Funeral Home, Centreville with religious services following on Friday 11 am. Pastor Clint Zehr will officiate. Interment will occur at a later date. Memorial contributions may be made to St. Jude Children's Research Hospital. Online messages may be left for the family at www.eleyfuneralhomes.com.