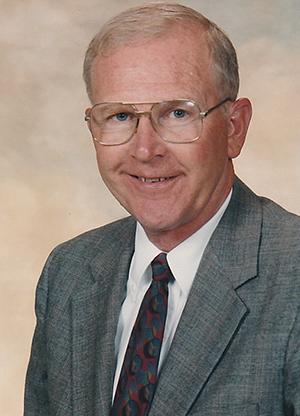 Robert Lee Gray, 77, of Sturgis, passed away Sunday morning, Jan. 24, 2016 at the Heartland Health Care Center in Three Rivers following a long, difficult battle with Lewy Body Dementia.
Robert (Bob), a founding faculty member at Glen Oaks Community College (GOCC), is remembered as a man who passionately loved music; and dedicated his life to teaching, mentoring and performing for as long as he was able. He provided the gift of music to the Sturgis and Kalamazoo areas for more than five decades through traditional channels as a band and choral director, not to mention the leader of Top Brass Dance Band. He also was a member of several active brass groups, the Kalamazoo Concert Band, and the Sturgis Wind Symphony. Top Brass performed at many local weddings, parties and proms in the 70s, 80s, and 90s. More important, he taught countless generations of students, of all ages, how to play an instrument or sing; and inspired others to pursue music professionally. He personified commitment to excellence, hard work, and pursuit of creating quality musical experiences.
Born in Pontiac on March 5, 1938, Bob is the son of Milton and Fern Gray of Berrien Springs. As a young boy, he found his first love: the trumpet. Bob was so good at playing that he was asked to be a soloist (at the age of 13) for the well-known St. Joseph, Michigan, Municipal Band.
In 1956, Bob graduated with honors from Berrien Springs High School, where he was fully immersed in the music program. He also played basketball and ran track. After high school, Bob pursued a Bachelor's degree in music at Western Michigan University. After graduation, he became the director of music at Constantine High School in 1960. While Constantine was a brief stop in his career, it was a special place. He met his wife of nearly 53 years — Barbara Phenicie. They were married on Jan. 26, 1963. Shortly after that, Bob earned a Master's of Art from WMU; and soon moved to the Detroit area where Bob taught at Macomb Community College before moving back to St. Joseph County in 1967 to build Glen Oaks' brand new music department. Bob and Barb both fully immersed themselves in local Sturgis music opportunities. Bob taught beginning band; conducted private lessons; played in a host of local productions; and directed the Sturgis United Methodist Church choir. In 1993, he was presented with the E.J. Shaheen Chair Teaching Excellence Award from GOCC. This past Fall, he was the first inductee into GOCC's Arts Hall of Fame.
Outside of music, Bob loved spending time with his family, especially his three grandchildren who all have their own musical talent. He also enjoyed gardening and working in his yard — not to mention being the captain of his pontoon boat on Omena Lake. He also was an avid golfer.
Bob is survived by his wife, Barbara; daughter, Kristy (Jerry) Barkley of Sturgis; son, Kevin (Courtney) Gray of Chicago, Ill.; brother-in-law, Dale Phenicie of Peachtree City, Ga.; grandchildren, Adam Barkley, Dillon Gray and Becca Barkley; and several cousins. Preceding him in death were his parents, Milton and Fern Gray; father-in-law, Walter Phenicie; mother-in-law, Gertrude Phenicie; and sister-in-law, Barbara Jean Phenicie.
In accordance with Bob's wishes cremation has taken place. The family will receive friends from 2-4 and 6-8 p.m. Wednesday at the Hackman Chapel of Hackman Family Funeral Homes, 114 S. Nottawa St., Sturgis, MI 49091, 269-651-2331. A memorial service celebrating the life of Robert Gray will be held at 11 a.m. Thursday at the First United Methodist Church in Sturgis. The Rev. Jeanne Koughn will officiate. Burial of the ashes will take place at the Constantine Cemetery in Constantine.
The family suggests those wishing to make a memorial donation in Mr. Gray's memory consider the First United Methodist Church, 200 Pleasant Ave., Sturgis, MI 49091 or the Sturgis Wind Symphony c/o: The Sturgis Community Foundation, 310 N. Franks Ave., Sturgis, MI 49091.
The obituary is also at www.hackmanfamilyfuneralhomes.com where personal messages of support may be left for the family.