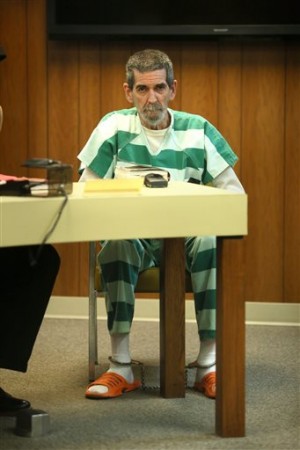 The man responsible for killing 11-year-old Constantine resident Jodi Parrack in 2007 will serve at least 30 years in prison.
Daniel Furlong was sentenced by St. Joseph County Circuit Court Judge Paul Stutesman Monday afternoon. Furlong, 65, pled guilty to the crime of second-degree murder in November after he was taken into custody in July at his White Pigeon residence. The 30-year minimum exceeds advisory guidelines
Stutesman implied the 30-year minimum is in essence a life sentence, as Furlong would be 95 if he does, in fact, gain release at the earliest possible date.
Parrack's mother, Jo Gilson, addressed Stutesman prior to the sentencing and said she was not happy with county prosecutor John McDonough's plea deal struck with Furlong. The deal allowed additional charges to be dropped, including charges in the July case during which Furlong attempted to lure a 10-year-old girl into his garage. The incident ultimately led to his apprehension and resulted in a DNA sample that matched DNA found at the Parrack crime scene.