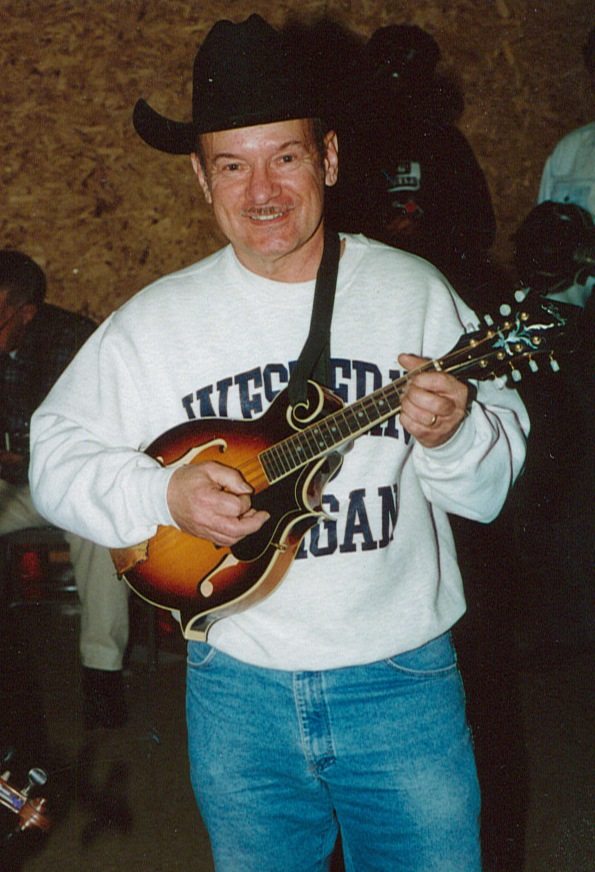 Joseph Arthur Medsker, age 75, of Three Rivers passed away suddenly on Monday, January 11, 2016 at his home. He was born on February 26, 1940 in Kalamazoo to the son of the late John Peter and Hazel Catherine (Dolbee) Medsker.
Joe grew up during a time of iceboxes, milk being delivered to your door with a horse drawn wagon, a time without shopping malls, and a day and age where radio was popular. For him, this was a time of discovery where he grew a passion for making crystal radio sets.
Joe served his country in the U.S. Air Force and was honorably discharged. While he was in the Air Force, he had electronics schooling. There he learned how to repair heavy radar equipment. He was a member of the American Legion Post # 170. He later went to work as a broadcast engineer for WKZO radio and television for 18 years, and then began work as communication engineer for UpJohn Company (now Pfizer) until his retirement. Joe was also a faithful member of the Three Rivers Bible Church, where he held many lasting friendships.
Joe truly loved and had a passion for music. He belonged to the Wasepi Band and Scottsburg Hometowners and made many wonderful friendships and songs in their travels. He considered them brothers and looked forward to playing. They shared many laughs and with this brotherhood pack, they brought joy to many. He was proud and honored to play with these men. He was known as "Little Joe". Joe also was an avid Hamm Radio user and had a regular group he communicated with. Because of his skills with electronics, he enjoyed making code keys and was an all around "fix-it" guy. His grandkids would always say if something was broken, "Papa Joe can fix it!" He had many hobbies throughout his lifetime and one of them was a passion for astronomy. He was a member of the Astronomy club and during that time could build a telescope from the base with metal working all the way to handmade lenses. He and his daughter looked forward to looking at the stars and galaxies together.
He was preceded in death by his parents, one step-son, James Emerick, one sister Margie, and one brother John Medsker.
He leaves to cherish his loving memory, one daughter, Nikki (Greg) Willis, of Vicksburg, MI.; and his beloved grandchildren Ethan and Shae Willis; three step-children, Laurie (Tim) Moody, of Kentucky, along with their children and beloved grandchildren; Tonda Liggett of Oregon, and Todd Liggett of Kalamazoo; one sister Beatrice Truman, of Portage, MI.; former spouses, Esther Macomber and Betty Medsker; as well as many nieces and nephews.
Joe's smile will remain with many, and he could light up a room with it. He was well liked, and still is an extremely loved man. His memory will remain with us always.
"Yes someday I'll take a vacation, one that will never end. When I cross old River Jordan, my Savior will welcome me in. For me the gates will swing open, and I'll have a mansion within. There I will rest up in Heaven, the rest that never will end" a phrase of a song by Joseph Medsker
The family will receive friends with a visitation from 3:00 p.m. until 7:00 p.m. on Friday, Jan. 15, 2016 at the Hohner Funeral Home in Three Rivers.
Funeral Services will be held at 11:00 a.m. on Saturday, Jan. 16, 2016 at the Three Rivers Bible Church with Pastor Jay Bailey officiating.
Interment will be held in Lower Flatbush Cemetery following services.
Memorials may be directed to Three Rivers Bible Church or The American Heart Association. Online condolences may be left at www.hohnerfh.com.