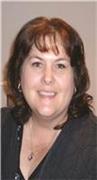 Sheila Kay (Borgert) Macfarlane, age 52, of Schoolcraft, Mich., passed away at Bronson Methodist Hospital on Thursday, Jan. 21, 2016, surrounded by her loving family.
Sheila was born in Sturgis on Jan. 15, 1964, to Keith and Doris Borgert. She graduated from Sturgis High School in 1982. She attended Western Michigan University and graduated with an MBA degree, BA degree in business with a minor in French. At WMU, she was a member of the JC's and founding member of Alpha Omicron Pi Kappa Rho.
Sheila married Scott Macfarlane on Oct. 16, 1993, in Kalamazoo. She loved taking care of her family, reading, traveling, cake decorating and spending time with her family and friends.
She was employed by Wolverine Pipe Line Company and was previously employed at ReMax First Choice, De Lisle Associates and BDN Industrial Hygiene Consultants. She was active in the United Methodist Church of Schoolcraft where she taught Sunday School for many years. She enjoyed volunteering, helping others and being outside. She was preceded in death by her father-in-law, Gary Macfarlane.
She is survived by her loving husband, Scott Macfarlane; her children, Morgan, Scott and Maeve Macfarlane; parents, Keith and Doris Borgert; sisters, Cathy (Sam) Miller, Cindy Borgert, Sue (Tom) Roach; and brother, Keith (Lisa) Borgert; nephews and niece Blake, Koal and Suzan Roach, Alex Borgert and Taylor Beechy; mother-in-law Arlene Macfarlane; brother-in-law, Mike (Sherry) Macfarlane; sister-in-law Jennier (Oba) Marquez; nephews and nieces Ian and Lauren Macfarlane, Emily, Eric and Megan Marquez.
Visitation will be at the United Methodist Church in Schoolcraft from 2-4 p.m. and 6-8 p.m. Tuesday and 11 a.m.-noon Wednesday with a memorial service at noon and a luncheon following the service.
Memorial donations may be made to the United Methodist Church Schoolcraft or the American Cancer Society . Please go to her web page to leave a message for her family www.avinkcremation.com.