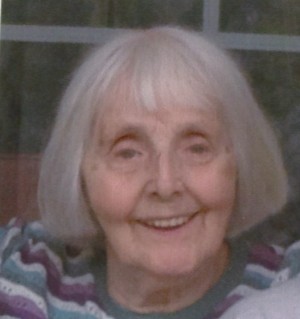 Wilma Marianne Knecht, age 87, of Three Rivers passed away peacefully surrounded by her family on Tuesday, January 26, 2016 at Borgess Medical Center. She was born in Solingen, Germany on January 16, 1929 and moved to the United States in 1958.
If light could be a person
If love would never die
If laughter healed a broken heart
If we never said goodbye
Her everlasting spirit
Her warm and vibrant smile
Her silly sense of humor
Her classy sense of style.
A love for music pure and true
A heart made out of gold
A friend to last the ages
A story never left untold.
She was proud and loyal to the end
She always showed she cared
She gave us the most important gift of all
Memories to be shared….
Wilma was preceded in death by her parents and husband, Ernst Knecht.
Surviving is her loving family, Barb and Dan, Dale, Laura and Hunter, Marianne, Jerud, Matthew, and Mason.
In accordance with Wilma's wishes cremation will be conducted and a private family celebration of her life will be held.
Arrangements entrusted to Hohner Funeral Home. Online condolences may be left for the family at www.hohnerfh.com.