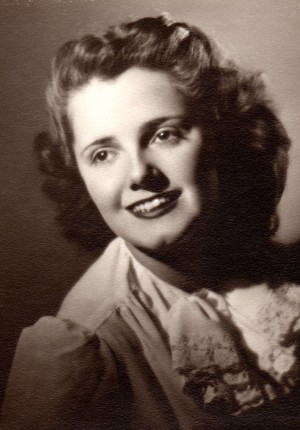 Alice Louise Schumacher Ash, age 90, of Three Rivers passed away peacefully Saturday, March 12, 2016. She was born May 24, 1925 in Aurora Ill. to John and Alice (Graham) Schumacher.
While attending Kalamazoo College she met the love of her life Dr. Robert D. Ash Sr., while he was attending Western Michigan University. They were married on January 28, 1944 in Albion, Michigan. In the early 1950's Alice worked as a secretary and bookkeeper at Orin R. Ash & Son Auto Dealership in Three Rivers. She also worked as a librarian at Warren Woods Community Schools and also at Pickney Community Schools. Together, they then moved to Saginaw and spent 14 years there while Robert was superintendent. When Robert retired in 1985 they moved back to Three Rivers to live on the family farm. While in Saginaw she met her dear friend, Shirley Wellington, sharing a close bonded friendship for many years. Alice loved working and restoring the family farmhouse and caring for her vegetables and flower gardens. For most of her life she enjoyed sewing and making most of her own clothes. She was a wonderful mother and will be dearly missed.
Alice is survived by her husband Robert of 72 years, two sons and their spouses, Robert D. (Joanne) Ash Jr. of Brighton Michigan and John (Melissa) Ash of Three Rivers; one grandson, Robert D.(Camille )Ash III of Okemos, MI and one great grandson; one sister, Betty Tyler of Kettering OH. She was preceded in death by her parents and grandson, Jake Michael Ash and brother-in-law Marvin Tyler.
The family will receive friends from 11:00 a.m. until time of funeral services beginning at 12:00 p.m. noon on Wednesday, March 16, 2016 at Hohner Funeral Home with Pastor Deryl Keefer officiating.
Interment will be held at Riverside Cemetery.
Memorials for Alice can be made to the family or to Southern Care Hospice. Envelopes available at Hohner Funeral Home in care of arrangements. Online condolences may be left at www.hohnerfh.com.