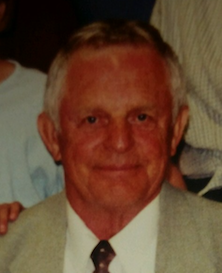 Robert "Bob" Horton, age 79, of Sturgis, passed away Friday, March 25, 2016 at his home. He was born on November 9, 1936, a son of Arthur and Virginia (Belman) Horton in Marshall. Bob graduated from Jackson High School in 1955 and later attended classes at Jackson JC and Glen Oaks CC. On July 29, 1956, he married Charlene "Dee" Titler in Leslie. Bob retired from American Axle in 2000 after working there for 20+ years. He was a Boy Scout Leader of Centreville Troop #407 for several years and enjoyed wood working and traveling.
Bob is survived by his wife Dee; children Dawn (Bill) Hovarter of Rockford, Brenda (Sam) Salter of Rockford, and Perry (Carolyn) Horton of Three Rivers; grandchildren Ben (Hilliary) Hovarter, Craig (Sarah) Hovarter, Kurtis (Angel) Salter, Courtney (Mike) Davis, Jeremy (Maxine) Horton, and Tanner Horton; great grandson Jonathan Hovarter; sisters Irene Southwick and Joan Dial; life long friends John and Pat Sabin; and foreign exchange student Kirsti Lindberg Repo. He was preceded in death by his father Arthur, mother Virginia Horton Sterling, and sister Donna Seamans.
Relatives and friends will be received Monday, March 28 from 4-7 pm at Eley Funeral Home, Centreville, where Religious services will be held Tuesday, March 29 at 11 am. Pastor Chuck Vizthum (Whole Life Christian Fellowship, Sturgis) will officiate. Interment will occur in Nottawa Cemetery. Memorial contributions may be made to Three Rivers Hospice or Whole Life Christian Fellowship. Online messages may be left for the family at www.eleyfuneralhomes.com.