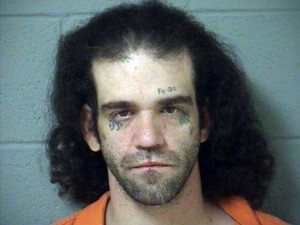 A Cass County man faces six charges following an incident earlier this week in Howard Township.
Sheriff's officials said 39-year-old Daniel Thornton was arraigned Wednesday on charges stemming from the Tuesday, March 1 incident that occurred shortly after 11:30 p.m. on Huntley Road.
Thornton was charged with arson in the second and third degrees, assault by strangulation, assault with a deadly weapon, unlawful imprisonment and aggravated domestic assault.
His bond was set at $150,000.
Sheriff Joe Underwood said deputies discovered evidence that the suspect had attempted to set parts of the house on fire. 
Witnesses, meanwhile, told deputies that the suspect had attempted to imprison two women in a bedroom by nailing the door shut. The witnesses also allege that the suspect had threatened them with a knife.
Deputies located the suspect on a nearby road and took him into custody.