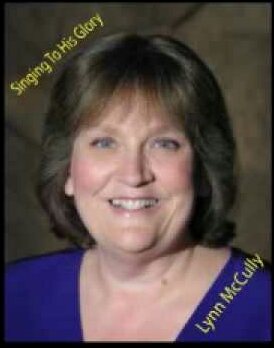 Ramona Lynn McCully, age 62, of Jones, passed away on Saturday, March 27, 2016 at Bronson Methodist Hospital. She was born in St. Louis, MO on November 12, 1953 the daughter of Ralph L. Gaulden and Mary (Laska) Calvert.
Ramona graduated from Roosevelt High School in 1972. On June 5, 1970 she was united in marriage to Gregory McCully. Together they we were long time and faithful members of Newberg Norton Bible Church. Lynn was a renowned southern gospel singer who performed both solo and with several well known Gospel groups. She also was employed with the Portage school system as secretary for their technical department.
Ramona was preceded in death by her parents, and the father who raised her Ralph Leo Gaulden.
She leaves to cherish her loving memory husband, Gregory McCully; son, John (Sarah) McCully of Clinton, WI; and their children Abigail, Connor, Ethan, Joshua, Katherine, Elizabeth, Lillianne, Jensen, and Evelynne McCully; daughter Hayley Welch of Jones and her children, Rebekah and Nathan Welch; sister, Nikki Shea of Three Rivers; nieces and nephews, Mike Shelton, and Erin Shea Neff, and Tamera White Hammon.
The family will receive friends from 4:00 -7:00 p.m. on Friday, April 1, 2016 at Hohner Funeral Home.
Funeral Services will be held at 11:00 a.m. on Saturday, April 2, 2016 at Hohner Funeral Home with Pastors John Sears and John Hill officiating.
Interment will be held at Poe Cemetery.
Memorials may be directed to "Singing in his Glories Ministries". Envelopes are available at Hohner Funeral Home in care of arrangements.
Online condolences may be left for the family at www.hohnerfh.com.