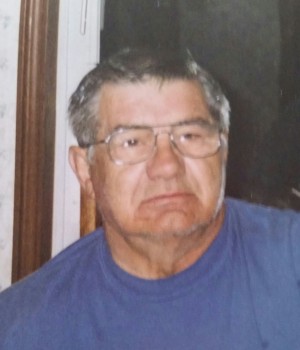 Robert L. Howe, age 74, of Mottville, passed away Saturday, March 19, 2016 at his home.  He was born on August 10, 1941, a son of Lorin and Ida (Cole) Howe in Howell, MI.  He attended Fowlerville Schools and went on to serve in the U.S. Army.  On January 27, 1978, he married Debra Beers in Constantine. Robert worked for Ameri-Kart in Bristol for 18 years.  He retired in 2009.
Robert is survived by his wife Debra, son Robert Troy Howe, son Russell Wayne Howe, daughter Sheri Bronke all of Mottville, grandchildren Jordan Welch, Mitchell Howe, Mariah Howe, Kodi Bronke, Isiac Bravo-Diaz, Karissa Bravo-Diaz, and Bonnie Howe.   He was preceded in death by his parents, brothers John and Richard Howe, and sister Patty Ogden.
Cremation has taken place.  Graveside services will be held in Mottville Township Cemetery at 10 am on Friday March 25. Rick Rehklau, Living Hope Fellowship, Sturgis will officiate.  Memorial contributions may be made to the family.   Arrangements were entrusted to Eley Funeral Homes, Constantine. Online messages may be left for the family at www.eleyfuneralhomes.com.