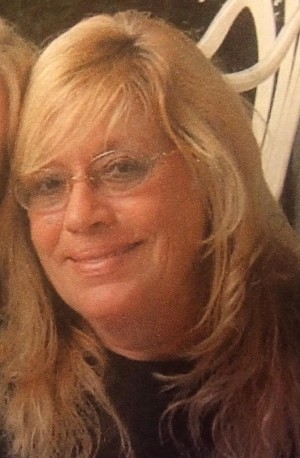 Rose Ann Reardon, age 68, of Three Rivers, went to be with her Lord on Saturday, March 26, 2016 at Bronson Methodist Hospital following a brief illness. Rose was born on Aug. 22, 1947 in Three Rivers, MI. the daughter of the late Major F. and Fern A. (Parsneau) Goodenough II.
Rose attended and graduated from Three Rivers High School. She was employed for many years for the City of Three Rivers Municipal Department. She later went to work for Meijer's Stores until she retired. Rose was a faithful and long time member of New Hope Assembly church. God was first and foremost in Rose's life along with her family, whom she cherished. She loved gardening, animals, fishing, was an excellent housekeeper, and provided the best childcare for her grandchildren and great grandchildren.
Rose was preceded in death by one brother, Clarence Goodenough; one sister, Esther (Marian) Butler; one brother-in –law, Charles Gearhart, and one special friend, Ruth Coler.
She leaves to cherish her loving memory, her husband of 31 years, John Reardon, whom she married on March 8, 1985; three daughters, Kathy (Jeff) Dentler, of Mendon, Betty (Scott) Dentler, of Kalamazoo, and Sue (Duane) Blackport, of Three Rivers; two sons, Mike (Tonya) Dentler, of Sturgis, MI., and Matt (Tracey) Reardon, of Three Rivers; one brother, Major F. (Karen) Goodenough III, of Broken Arrow, OK., and three sisters, Mary Gearhart, of T.R., Char Bethuram, of Tulsa, OK., and Fern (Larry) Dentler, of Sherwood, MI. Ten grandchildren and six great-grandchildren and many nieces and nephews.
"When you miss me, speak my name and I shall be with you", words shared by Rose to her family.
The family will receive friends from 4-7 p.m. on Thursday, March 31, 2016 at the Hohner Funeral Home.
Funeral Services will be held 11:00 a.m. on Friday, April 1, 2016 at the New Hope Assembly Church with Pastor Steve Miller officiating.
Interment will be held in Marcellus Cemetery.
Memorials may be donated to the New Hope Assembly Church. Envelopes available at the funeral home. Online condolences may be left at www.hohnerfh.com.