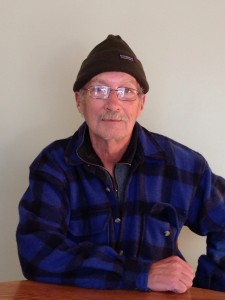 Lawrence N. Bogie, age 71, passed away at home, Wednesday, May 4, 2016.
He was born November 17, 1944 in Ottuma, Iowa, the son of Orville Niel and Evelyn M. (Roemke) Bogie.
Larry had been a professional walleye fisherman and had been pictured in fishing magazines. He always looked forward to opening day of walleye fishing and also enjoyed fishing for steelhead. He also served in the United States Navy for 4 years.
He is survived by one daughter, Lisa (Scott) Meyer of Three Rivers, MI and one son, Lawrence Bogie Jr of Norfolk, VA.; three grandkids, Collin Meyer, Jaden Meyer and Rhiannon Bogie; friends, Zachary & Sabrina Hutchins and their children Jeramiah & Carter Hutchins.
Cremation has taken place. Arrangements were handled by the Mater-Ralston Funeral Home. Memorials may be directed to Cass County Animal Shelter.