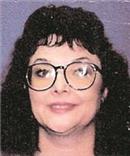 Judith Kaye (Stuller) Nowak, 69, passed away Monday, June 20, 2016, in Colon, where she had lived for the past 20-plus years. Judy was born April 19, 1947, in Louisville, Ky., to the late Jacob B. and Laura Belle (Bland) Triplet. She grew up in South Bend, Ind.
Judy is survived by her beloved husband, Frank J. Nowak, who took care of her through many years of illness.
Judy is also survived by a son, Aaron (Melissa) Blankenbaker of Granger, Ind., and two stepchildren, Mark (Barbara) Nowak of Crown Point, Ind., and Cathy Cupka of Hobart, Ind. She also is survived by six grandchildren, Drayton, McKenzie and Dalton Blankenbaker, Mandy and Mallory Retz; and Aydin Nowak. Judy is also survived by her sister Linda (Roger) Gubi King of Elkhart, Ind., her brother John (Elaine) Dankson of Tuscaloosa, Ala.; and her sister Jill Hobbs of Florence, Ala.
Judy was preceded in death by her parents; and her brother, Thomas Triplet of South Bend.
Judy graduated in 1965 from Clay High School in South Bend. She worked for Ameritech (1967-1995) and later for Sturgis Bank and Trust and for the County of St. Joseph, Mich. She retired in 2000.
Judy was a member of Colon United Methodist Church, Magic Red Hatters, Colon Kiwanis Club, which awarded her the Hixon Award, Friends of the Colon Township Library, Colon Ladies of Literature and Colon American Legion Auxiliary. Judy also was a strong supporter of United Way of St. Joseph County and Relay for Life.
Judy was an avid golfer, although she described herself as "awful!" She loved knitting, reading, cooking, gardening and ballroom dancing. Judy and Frank spent hundreds of happy hours at the Carousel in Redington Shores, Fla.
The family will receive relatives and friends from 2-4 p.m. and 6-8 p.m. Friday at Schipper Funeral Home in Colon. Funeral services celebrating the life of Judy Nowak will be at 11 a.m. Saturday, June 25, 2016, at Colon United Methodist Church, with the Rev. John Sterner and the Rev. David Farrell officiating. Burial will follow in Lakeside Cemetery in Colon.
If desired, contributions may be made to Colon United Methodist Church, Colon Food Pantry or the charity of one's choice .