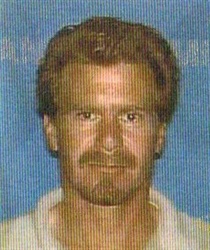 Marc William Schumacher, age 62, of Three Rivers, formerly of Birmingham, MI, passed away Tuesday, June 7, 2016 at his home.  He was born in Royal Oak, MI. on December 5, 1953 the son of the late William A. and Amelia (Marek) Schumacher.
Marc graduated from the University of Michigan with his M.B.A. and was a Practicing Attorney in general law.  He moved to the Three Rivers area in 2006 and also began working in real estate.
He leaves to cherish his memory, two sisters, Tracy Garr, of Howell, MI. and Ilsa (Stuart) Hazlewood, of Westport, CT.; one brother, Eric Schumacher, of Madison Heights, MI. and several nieces and nephews.
A celebration of Marc's life will be held on Saturday, June 25, 2016 from 12:00 p.m. to 4:00 p.m. at Bell's Brewery, 355 E. Kalamazoo Ave; Kalamazoo, MI 49007.
Anyone wishing to make a donation in memory of Marc may do so to any Educational Charity of their choice. Envelopes available at Hohner Funeral Home in care of his arrangements.