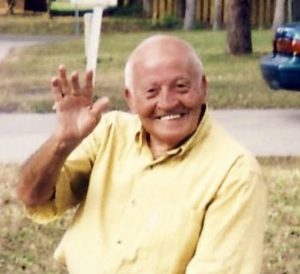 On Monday, August 1, 2016, David M. Coblentz, age 78, went home to be with his Lord and Savior and entered into Glory after a long fight of failing health. He was surrounded by his family at Borgess Medical Center in Kalamazoo, MI. He had a zeal for life and never complained about his many health complications.
David was born in Hartville, OH on October 21, 1937. He was the son of Mose and Amanda (Sommers) Coblentz. He was one of 10 children and his brothers, sisters, and parents loved him. He married Ruth (Schwartz) of Nottawa, MI in 1959 and lived in Fort Wayne, IN for many years before moving to Nottawa, MI. He poured concrete in Indiana for 27 years for Yoder Construction and Star Homes. After moving to Nottawa, Michigan in 1980, he worked for Nottawa Public Schools driving bus, then went onto work at Burr Oak Tool and Gauge until he was physically unable. He performed maintenance for Michiana Campground until it was sold. His next adventure was being able to drive local Amish on trips until he had strokes. He loved mowing and taking care of his yard. He enjoyed listening to southern Gospel music, spending mornings at McDonald's talking politics, and laughing with others. He enjoyed watching sports and was active in his church. He loved seeing his grandchildren play and loved his family dearly.
He is survived by his wife Ruth, his children, Dwight (Kathy) Coblentz, Debi (Mark) Schrock, and Sherry Coblentz. His grandchildren are Josh Coblentz, Bethany (Keith) Taylor, Gabe, Ethan, and Kalee Schrock, and Addison and Reagan Johnson. He also has 2 sisters, Etta Detweiler, Katie (Levi) Troyer, 3 brothers Elmer (Mattie) Coblentz, Enos (Berneda) Coblentz, Raymond (Edna) Coblentz, and many nieces and nephews.
He was preceded in death by his parents Mose and Amanda (Sommers) Coblentz, his sister Elva Dalton, his brothers Mervin, Roman (Elise), and Noah (Netty) Coblentz, his children Dwayne, Marsha, and Martha, and his father and mother-in-law Pete and Barbara (Wickey) Schwartz.
Visitation will be on Thursday, August 4 at Locust Grove Mennonite Church at 29525 Findley Road in Burr Oak, MI from 2-4 and 6-8pm. The funeral will be on Friday, August 5 at Locust Grove Mennonite Church at 10:00am with visitation an hour before.
Online condolences may be left at www.eleyfuneralhomes.com.