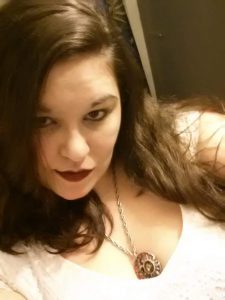 Kalan Jo Rider, age 24, of White Pigeon passed away tragically on Tuesday, August 23, 2016 at Bronson Methodist Hospital. She was born on August 29, 1991 in Kalamazoo, the daughter of Jeffrey and Kathy (Kraus) Rider.
Kalan was a graduate of Constantine High School class of 2010 and attended M.C.I.T. College in 2012. She was most recently employed at McDonald's in White Pigeon. She was a faithful member of Temple Baptist Church where she made many lasting friendships. Kalan volunteered her free time to missionary work and public speaking for disabled students. She cherished spending time with her daughter, Lily and enjoyed listening to music, dancing, and writing poetry. Kalan had a special gift of thinking of others and the value of spending time with those closest to her. She will be missed by all, who were touched by her special spirit.
She leaves to cherish her loving memory daughter, Lily Rider; mother Kathy Rider of White Pigeon; sister, Nicole Rider; and special companion, Nick Stratton of Detroit.
Kalan was predeceased by her father, Jeffrey Rider in 2015.
The family will receive friends from 4:00 p.m. – 7:00 p.m. on Monday, August 29, 2016 at Hohner Funeral Home.
Funeral Services will be held at 11:00 a.m. on Tuesday, August 30, 2016 at Hohner Funeral Home.
Interment will be held at White Pigeon Cemetery.
Memorial donations may be directed to The Rider Family c/o Hohner Funeral Home. Envelopes available at the funeral home. Online condolences may be left for the family at www.hohnerfh.com.