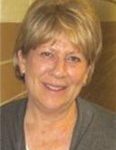 Karen Marie Blonde, 64, of Constantine, passed away on Sunday, Nov. 20, 2016, at her home following a two-month battle with cancer.
Karen was born March 5, 1952, in Detroit, Mich. At the age of two, she moved with her family to the shores of Klinger Lake in the White Pigeon area. Karen's childhood at the lake included time with friends where they explored the sand bluffs, went for hikes on "Turtle Hill," and also spent many days skiing. Karen would enjoy time on the lake until 2013 when the family home was sold.
Following high school, Karen began attending Michigan State University on a full ride scholarship. She later decided to suspend her education at MSU to rethink her interests and her major. Meanwhile, she married Leslie James Kincaid of White Pigeon. They would later have two children, Jennifer Kincaid and Kyle Kincaid.
In 1980, Karen graduated with her bachelor's degree in education from Western Michigan University and began teaching at White Pigeon Community Schools. She began in 4th grade and Title One, but would spend the majority of her 36 years teaching at the kindergarten level. She was a strong advocate for early childhood learning and cared passionately about her students. In 1989 she completed work on her master's degree from Western Michigan.
Throughout the '80s and '90s Karen enjoyed participating in the ladies bowling league in White Pigeon and a golf league in Centerville. She also was a member of two card clubs which met regularly and included many friends she had known throughout the years. She also was very talented in floral arrangements and holiday wreathes and participated in several Christmas bazaars over the years.
Once her parents grew older, she helped provide them care at their home, along with her four siblings, so that they could remain at their home on Klinger Lake. Karen enjoyed playing Scrabble with her mother, Ruth, and sisters and nieces.
Karen was also highly involved in her children's school and extra-curricular activities. She enjoyed attending marching band performances of Jenny and Kyle during their high school years. Karen was an avid Notre Dame fan, especially during Jenny's years at Saint Mary's College and Kyle's years at Holy Cross College when she was able to attend many football games. Karen also was a lifelong parishioner of St. Joseph Catholic Church in White Pigeon where she assisted with flower plantings, decoration of the sanctuary, and volunteered with the ladies group.
Karen was preceded in death by her parents, Howard and Ruth Blonde; an infant sister, Barbara Blonde; and her ex-husband, Leslie J. Kincaid. She is survived by her children, Jennifer Kincaid of Houston, Texas, and Kyle Kincaid of Chicago, Ill.; two brothers, Bruce (Jan) Blonde, of Middlebury, Ind., and Jamie (Peggy) Blonde of White Pigeon, Mich.; two sisters, Betty Cloud of Edwardsburg, Mich., and Carolyn (Larry) Nussbaum of Sturgis, Mich.; five nieces, four nephews, and several great nieces and nephews.
A funeral Mass will be celebrated by Rev. Robert Moss, CSC at St. Joseph Catholic Church in White Pigeon Michigan, on Friday, Nov. 25, 2016, at 11 a.m. Eastern Standard Time. A gathering and luncheon will follow the Mass in the Sr. Maxine McGee Parish Center. For those unable to attend the Mass, the luncheon will begin at approximately noon. Burial will take place at a later date.
In lieu of flowers, we are suggesting that donations in memory of Karen be made to Central Elementary School in White Pigeon. Arrangements are being coordinated through the Farrand Funeral Home in White Pigeon.