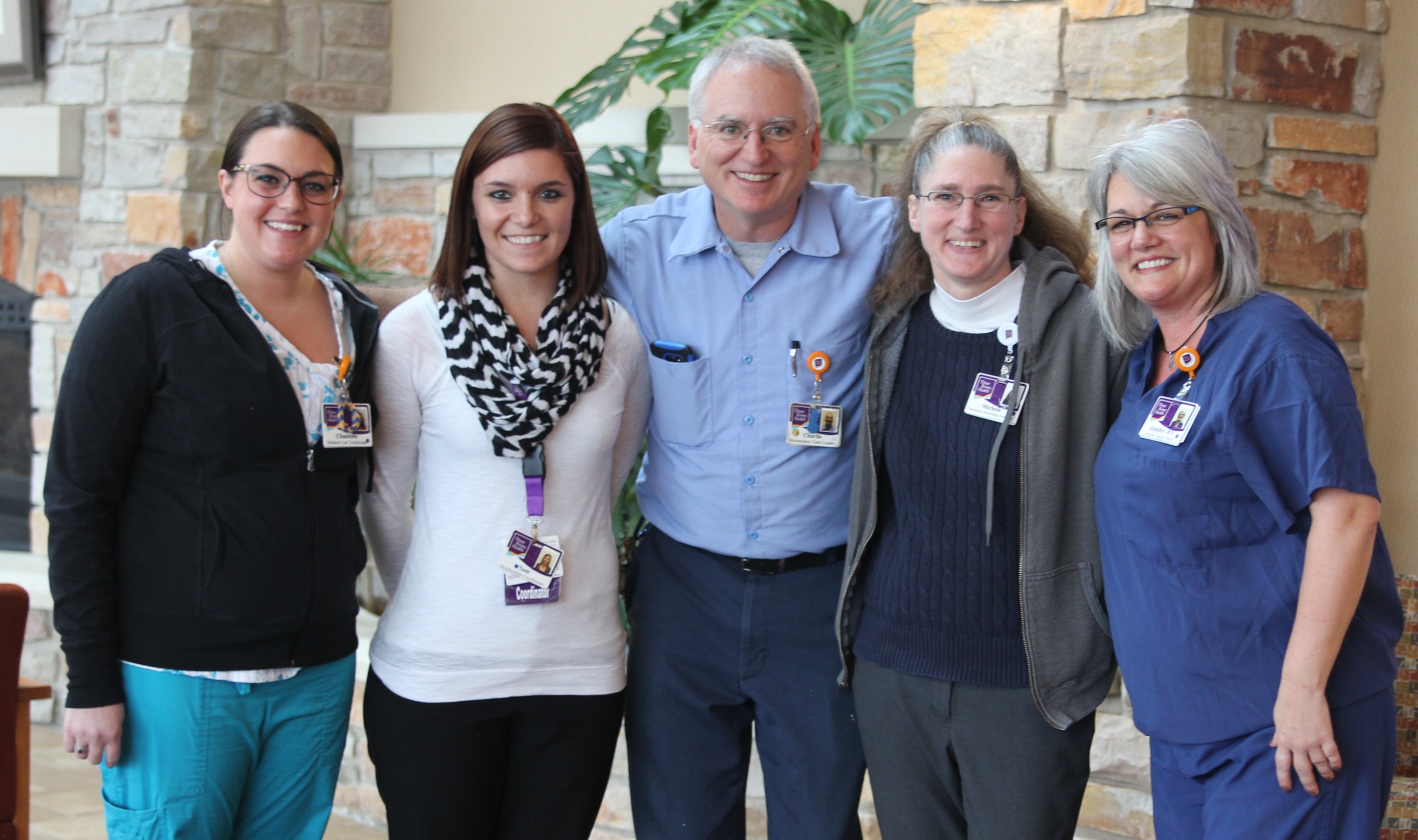 Three Rivers Health is pleased to announce our Employees of the Quarter for the fourth quarter of 2016. The honorees are Charlie Shane, Chantelle Jepson, Sam Weddington, Jennifer Huyck, and Michelle Stewart.
On Wednesday, January 18, 2017, the Pure TRH Team (Employee Engagement Team) hosted the Employee of the Quarter Celebration in the TRH Cafe. Over 115 employees gathered to pay tribute to the 61 nominated employees. These employees demonstrated the hospital's standards of excellence.
Peers acknowledged their actions as they were recognized and nominated.
The theme for the event was the 50s. A special visit by ELVIS, aka Gary Chapman, was the hit of the
day, as he sang and gave scarves out to the ladies! Ice cream floats and cupcakes, which resembled
the old-fashioned soda tops, were enjoyed by all! Several employees wore the 50s attire! Even CEO,
Bill Russell, looked dapper in his leather letter jacket, duck tail hair and argyle socks.