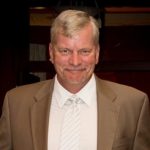 Russell Ray Luchies went home to be with his Lord and Savior on Monday, February 6, 2017, after a courageous battle with cancer.  He was born on Dec. 28th, 1963 in Kalamazoo, MI., the son of Robert and Winifred (DeGroot) Luchies.
Russell was employed as a historic mason for Midwest Masonry where he worked for many years.  He truly loved spending time with family and his three special dogs "Max, Molly, and Bo".
Russell was preceded in death by his mother, Winifred Luchies and one brother, Rodney Luchies.
He leaves to cherish his loving memory, wife Betty Luchies; step-son, Michael Moats and his husband Kris Cope; father Robert Luchies; mother-in-law, Lena Hartman; sister, Rose (Jim) Lindemulder, brothers-in-law, Jim (Brenda) Hartman, Tom (Lynn) Hartman and Rick (Terri) Hartman; sister-in-laws, Sandie Luchies and Sue (Dan) Slager as well as many aunts, uncles, nieces, nephews, and cousins.
The family will receive friends from 4-7 p.m. on Thursday, Feb. 9th, 2017 at the Hohner Funeral Home.
A celebration of Russ's life will take place at 1:00 p.m. on Friday, Feb. 10th, 2017 at the Hohner Funeral Home and Rev. David Deters will officiate his cousin's service.