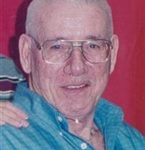 Walter Junior Swihart, age 75, of Three Rivers passed away Sunday, February 26, 2017 in Cookeville, TN after relocating to be closer to family. He was born in Branch County, MI on April 7, 1941 the son of Walter H. and Ethel (Ware) Swihart.
Walt was a truck driver for fifteen years and also worked as a heavy equipment operator. On February 14, 1987 he was united in marriage to Sandra K. Goodwill whom preceded him in death in 2016. Together they made their home on Wilbur Road where Walt became known as "Mr. Sweet Corn" and together ran a fruit and vegetable stand where they garnered many friendships. He was a sexton of Moorepark Community Church.
He was also preceded in death by brothers, Harold, Clarence, Thomas, Ronald, and Homer James and sister Carol Wadsworth.
Surviving to cherish his memory are children, Nicki (Allan) Neal, of Cookeville, TN, Missy (Chris) Rugg, of Scotts, MI., and Marty (Sherri) Henschel, of Marcellus, MI.; grandchildren, Brandon and Allison Rugg, Marshall Henschel III, Austin Henschel, Megan (Zac) Findlay, Aaron and Alicia Swihart, Alex Thurmond, and Cody (Mary) Neal and Kelsee Neal; great grandchildren, Kennedy Rugg, Madie and Maxton Lockwood, Ayden Henschel, and Gracie Swihart; sisters, Janette Kelley, Phyllis Varner, and Denise Cook; brothers, Robert, Charles, and Ricky Swihart.
The family will receive friends from 5:00 p.m. – 8:00 p.m. on Monday, March 6, 2017 at Hohner Funeral Home.
Visitation will also be held on Tuesday, March 7, 2017 from 10:00 a.m. until time of services beginning at 12:00 noon at Moorepark Community Church, 55701 Wilbur Rd, Three Rivers, MI 49093
Interment will be held at Moorepark Cemetery, Three Rivers.