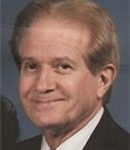 Dr. Wilbur H. Kotcher, age 91, of Sturgis, passed away early Monday morning, April 17, 2017, at Thurston Woods Village in Sturgis.
He was born Nov. 11, 1925, in Detroit, a son of the late Wilbur Joseph and Cora (Kennard) Kotcher.
On Dec. 7, 1992, he married Eugenia M. Gonzales in Reno, Nev.
A chiropractic doctor, he was a graduate of the National College of Chiropractic in Chicago. He came to Sturgis in 1969 from Detroit to associate with the late Dr. Stewart Howell at the Fourth Street office, where he continued the practice until July 2012, when he retired.
Dr. Kotcher was a member and past president of Sturgis Rotary Club, chaplain and past senior vice commander of Capt. John J. Kelley Post #1355 VFW, representative for the 27th Tank Battalion to the 20th Armored Division Association and was a member of Trinity Lutheran Church in Sturgis, where he served on the ushering crew.
While serving in the U.S. Army during World War II, he saw action during the closing weeks as a tank crewman with the B Company 27th TH. BN. of the 20th Armored Division. With his battalion attached to the 42nd Rainbow Infantry Division, he participated in the liberation of the infamous Dachau concentration camp in Bavaria on April 29, 1945, and a few days later the capture of Munich.
Dr. Kotcher was a self-proclaimed "hacker" and had a passion for the game of tennis. He was an avid reader and also enjoyed map study, geography and classical music.
He is survived by his loving and dedicated wife of nearly 25 years, Eugenia; a stepdaughter, Gina (Joseph) Atienza of Sturgis; two step-grandsons, Julio and Erico; a son, Glenn H. Kotcher of Livonia; a daughter, Katrina Grace Kotcher of Livonia; a grandson, Kristiano; a sister, Beverly (Raymond) Dudash of Traverse City; a brother, Charles Kotcher of New York City; a niece, Pamela (Ric) Davey of Waterford; a nephew, Mark (Denise) Dudash of Colorado; and numerous cousins in Saginaw and Macomb County.
In accordance with his wishes, cremation has taken place. A memorial service celebrating and honoring the life of Dr. Wilbur Kotcher will be held at 11 a.m. Saturday, April 29, at Trinity Lutheran Church in Sturgis. The Rev. Calvin Kolzow will officiate. Burial of the ashes will take place at 11 a.m. Saturday, May 13, at Glen Eden Memorial Park in Livonia. Full military honors will be conferred.
In lieu of flowers, Dr. Kotcher's wishes were that memorial donations be directed to Child Evangelism Fellowship, 337 W. Main St., Centreville, MI 49032; or Trinity Lutheran Church, 406 S. Lakeview Ave., Sturgis, MI 49091.
His obituary is also at www.hackmanfamilyfuneralhomes.com, where personal messages of support may be left for the family.