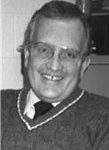 John Clemens Starmann, age 74, of White Pigeon, died as the sun set over Lake Michigan on April 7, 2017, surrounded by his wife and children in Manistee, after a year-long illness.
John was born April 8, 1942, in Saginaw, to the late Bernard H. Starmann M.D. and Lucy (Wadsworth) Starmann.
He grew up in Cass City and graduated from Cass City High School in 1960. He was a sergeant fireman and civil engineer in the U.S. Air Force, stationed in King Salmon, Alaska, from 1968-1971.
He attended the University of Michigan, Michigan State University and Lansing Community College. He received a master's degree from Central Michigan University. John's career was in education spanning more than 30 years. He was a principal and teacher in Falmouth. He was a high school teacher and guidance counselor in Colon and White Pigeon. He also coached track, ski club and forensics. He was a student council advisor and class sponsor. He retired from White Pigeon Community Schools in 2008. He was a member and president of White Pigeon Lions Club in the 1980s. John will be remembered for his smile, kindness, dry wit and most of all his loyalty to his family and community.
John met Martha (Emerson) of Sturgis while working for WPCS and they married on Nov. 14, 1981. John has three children, Elsa (son-in-law, Scott Sprague), Hannah and John B. Starmann. Always a devoted father and photography enthusiast, John spent many hours taking photos of nature and family events. John was known for teaching himself any new skill he wanted to acquire from sailing, to skiing, to fishing, to restoring his family's historic homes. John also loved spending time near The Great Lakes. He spent many happy summers sailing his Hobie Cat and kayaking on Lake Michigan. He was fond of watching freighters in Port Huron and Manistee. He also relished any opportunity to cruise to classic car shows in his 1958 Chevrolet Impala. Other hobbies included woodworking, building boat and car models and bird watching.
Preceding him in death were his parents; an aunt, Louise (Wadsworth) Greenaway; a sister, Barbara Starmann; and an infant daughter, Frances Starmann.
In addition to his wife and three children, surviving John are two sisters, Suzanne Mulligan (Michael) of Illinois and Ann (Tom) Craig of Cass City.
In accordance with John's wishes, there will be no visitation. A private graveside service be held in Rock Falls Cemetery in Harbor Beach. Memorial contributions may be made to help restore the U.S. Land Office Museum in White Pigeon, which he and his wife helped preserve for more than 30 years. Send contributions to St. Joseph County Historical Society, P.O. Box 492, Centreville, MI 49032
The family has entrusted Oak Grove Funeral Home and Cremation Center of Manistee with arrangements.