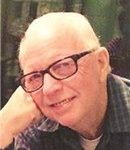 Harlow Almond Rounds, age 75, of Ocklawaha, Fla., passed away Saturday, June 17, 2017, at his home, following an extended illness.
Harlow was born Aug. 3, 1941, in Battle Creek, a son of the late Clyde and Jessie (Adams) Rounds.
He graduated from Union City High School. Harlow served in the U.S. Army as a medic during the Vietnam War, where he received a Purple Heart medal.
On Nov. 1, 1986, he married Shirley (Smith) Tackett in Burr Oak.
Harlow had worked as a machinist and retired to Ocklawaha.
He enjoyed hunting, fishing, old cars, Elvis and was an avid ham radio operator. In his retirement, he served as a citizen patrol officer for Marion County Sheriff's Department for 10 years and was awarded the Eagle Eye Award for being keenly observant and always vigilant.
He is survived by his wife, Shirley Rounds, of Ocklawaha, Fla.; a stepdaughter, Debra Clark; stepsons Jeffery (Denise) Tackett and Wade (Jan) Tackett; 12 grandchildren, 12 great-grandchildren; four brothers, Leonard, Wayne, Howard and Douglas Rounds; and several nieces and nephews.
He was preceded in death by a sister, Shirley Rounds; and a stepson, Wayne Tackett.
The family will receive relatives and friends 1-2 p.m. Saturday, June 24, 2017, at Schipper Funeral Home in Colon. Funeral services will take place at 2 p.m. Saturday at the funeral home, with the Rev. David J. Farrell officiating. Burial will follow in Sherwood Cemetery, with military honors conferred by U.S. Army Honor Guard and Colon American Legion Post #454.
In lieu of flowers, please make memorial donations to either the American Cancer Society or Colon American Legion.