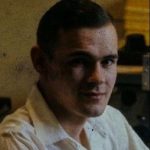 Larry John Simon, born to John and Beth (Stanard) Simon on August 28, 1941, passed away peacefully on September 30, 2016, after a year-long battle with lung cancer. He is survived by his best friend and wife of 32 years, Bonnie; children Becky Acar, Melissa (Joel) VanKlompenberg, Brad (Xuemei) Simon, Tim (Cindy) Proctor, Darci (Pete) Cleveland, Cindy Martin, brother Barney Simon, 10 grandchildren (Alison, Jacob, Ronald, Andrew, Chrissy, Gabrielle, Joshua, Elizabeth, Peri, John) and 2 great-grandchildren (Destiny and Michael).
Larry was a staff announcer and general manager at WLKM Radio during the 1960s, using the air name Larry Wayne.
A private internment at the Constantine Cemetery will be held at 10:00 AM on Saturday, June 10, for immediate family. Family and Friends may gather at 2:00 PM at Freshwater Church, 600 E. Michigan, Paw Paw, for a Celebration of Life service.