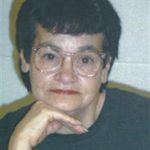 Coral Ann Williams, age 66, of Sturgis passed away on Saturday, July 29, 2017 at Heartland Healthcare Center. She was born in Sturgis, MI on February 5, 1951 the daughter of John W. and Pauline (Graham) Harter.
Coral leaves to cherish her loving memory, children, John Ivins of Three Rivers and Kimberly (Adam) Huskey of Centreville; siblings, John (Barb) Harter , Jr., Fred (Charlotte) Harter, Raymond (Harriet) Harter, Ellen Quinn, Judy Knight, Karen West, Randy and Gary Cook; grandchildren, John, Jennifer, and Aaron Ivins, Bryce (Emily) Bates, and Samantha Coomer and four great grandchildren.
She was preceded in death by parents and step mother, sister, June Baldwin, and half brother, Darryl Cook.
In accordance with family wishes cremation will be conducted. The family will receive friends from 11:00 a.m. until time of memorial services beginning at 1:00 p.m, on Friday, August 4, 2017 at Hohner Funeral Home.
Donations may be directed to St. Joseph County Commission on Aging (C.O.A.). Envelopes available at Hohner Funeral Home in care of arrangements. Online condolences may be shared at www.hohnerfh.com.