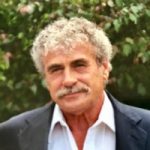 Morris Layne Spears, age 75, of Constantine, passed away on Friday, July 14, 2017 at his home. He was born in Kentucky on March 22, 1942, a son of Homer and Dixie (Kinney) Spears. He was self-employed in sales and enjoyed 'picking' antiques and treasures. On March 17, 1987, he married Mabel Bell; they were later divorced.
Surviving Morris are daughter Nicole (TJ) Swanson of Goshen, son Matthew (Leticia) Spears of Oviedo, FL, son Harold Spears of Goshen, daughter Suzetta Waterhouse of Branford, FL, daughter Teri Martinez of Crestline, CA, son Jeff Faroux of Crestline, CA, daughter Maria Schultz of Elkhart, his former wife Mabel, 11 grandchildren, sister Fretta Stuwart of Elkhart, and sister Dorothy Molnar of Elkhart. He was preceded in death by his parents, sisters Edna Wilson, Billy Nixon, and Genievie Swetcoff, and brothers Harold and Gary Spears.
Cremation has taken place. Relatives and friends will be received Wednesday from 6-8 at Eley Funeral Home, Constantine. Graveside services will be held on Thursday at 11 at Kessington Cemetery in Union. Russ Calhoun will officiate. Online messages may be left for the family at www.eleyfuneralhomes.com.