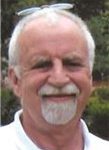 Dr. John Thomas Seurynck, DDS, age 68, of Sturgis, passed away Tuesday, Aug. 8, 2017, at his home.
He was born Jan. 12, 1949, in Highland Park, a son of Robert and Elizabeth "Betty" (Fedricks) Seurynck.
Dr. Seurynck resided in Sturgis since 1977, coming from Mount Pleasant. He also resided in El Paso, Texas, where he worked in the U.S. Army Dental Corps, and his early life was spent in Waterford, where he was a graduate of Our Lady of the Lakes High School with the class of 1967. He furthered his education at Hillsdale College, later transferring to Eastern Michigan University, where he received his bachelor's degree in science and enrolled at the University of Detroit dental school, where he received his doctor of dental surgery.
He had owned and operated John T. Seurynck Family Dentistry in Sturgis since 1978.
Dr. Seurynck was a member and past president of Klinger Lake Country Club and a member of Sturgis Rotary Club and Austin-Healey Motor Club and was a private pilot. He enjoyed snowmobiling, deer-hunting and loved spending time at his cabin in Mancelona.
He is survived by three daughters, twin daughters Jane (Bruce) Warner of Sturgis and Amy (Robert) Davis of Anchorage, Alaska, and Elizabeth (Zachary) Doll of Mobile, Ala.; nine grandchildren, Meg, Sarah and Jacob Warner, Haley Rushford, Madison and Robert Davis, and Douglas and Mariel Doll; his parents, Robert and Elizabeth Seurynck; three sisters, Laura (Steven) Zodrow, Jean Seurynck and Maryann Griffith; three brothers, Larry (Kathleen) Seurynck, David (Adele) Seurynck and Patrick (Janice) Seurynck; and many nieces and nephews.
The family will receive friends from 2-4 p.m. and 6-8 p.m. Tuesday at the Hackman Chapel of Hackman Family Funeral Homes, 114 S. Nottawa St., Sturgis. Funeral services celebrating the life of Dr. John Thomas Seurynck will be held at 10 a.m. Wednesday at the funeral home. The Rev. Ryan Bibb of Radiant Life Church in Sturgis will officiate. Private burial will take place at Oak lawn Cemetery in Sturgis.
The family suggests those wishing to make a memorial donation in Dr. Seurynck's memory consider the charity of one's choice.
The obituary is also at www.hackmanfamilyfuneralhomes.com, where personal messages of support may be left for the family.