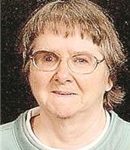 Joan Ellen Phillips, age 85, of White Pigeon, died Thursday, Aug. 24, 2017 at her home surrounded by her loving family. She was born in Toledo, OH on Nov. 13, 1931 the daughter of Walter F. and Eva F. (Lowe) Kunz. Joan was married to Robert Phillips on Dec. 7, 1974 in White Pigeon. Robert died June 26, 2017.
Joan retired from Three Rivers Health in 1993 where she was the billing clerk for many years. She was a member of the Constantine United Methodist Church, the Mintdale Women's Club, and the Sturgis American Legion Auxiliary at Post 73. She was a life member of the Illinois PTA and was once active in the Cub Scouts. Joan loved to bake and shared with many friends and relatives. She also enjoyed sending cards for special occasions, or just to say "Hello."
Joan is survived by two children, Sandra (Stan) Nichols of colon and Larry (Kim) Phillips of Scottville; two grandchildren, Sean and Chelsea Phillips; and great-granddaughter, Haley Phillips. She was preceded in death by her parents; step-mother, Olive Kunz; foster parents, Roy and Mabel Lowe; son, Carl Allen Douglas; brothers, Walt, Robert, Paul, Berlin, and Fred Kunz; sister, May Kovacs; and great-granddaughter, Katherine Phillips.
The family will receive friends from 10 a.m. to 12 noon on Wednesday, Aug. 30, 2017 at Farrand Funeral Home in White Pigeon. Funeral services will begin at 12 noon on Wednesday at the funeral home with Rev. Scott Manning officiating. Interment of her cremains will take place in White Pigeon Township Cemetery. Memorial donations may be directed to the Constantine United Methodist Church.