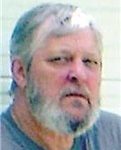 Steven Ray Penner, age 69, of Sturgis, passed away peacefully early Wednesday morning, Aug. 2, 2017, at Borgess Medical Center in Kalamazoo.
He was born April 23, 1948, in Coldwater, a son of the late Virgil "Gene" and Virginia Ginny (Howard) Penner.
Steve had resided in Sturgis since 1955, coming from Bronson.
He worked as a youth in his father's television repair service. As an adult he worked for the city of Sturgis in the meter department. During this period, he was a volunteer fireman and was on the dive team for the Sturgis Fire and Rescue squad. In 1980, he became a Realtor for Heritage Realty and then moved to Century 21. Steve was a very successful Realtor and broker, where he met and exceeded many milestones during that career. Throughout this period, Steve also worked closely with his parents at Sportsman's Corner a business they owned and operated. After those careers, Steve owned and operated Bronson Manor, an adult foster care home, until his retirement.
Steve was a member of Eagles Lodge #1314, VFW and Sons of the American Legion in LaGrange, Ind.
Steve enjoyed everything to do with being an outdoorsman, hunting, fishing, mushrooming and camping at Hardy Dam. He loved teaching his grandkids how to fish and took great pride that he was there when they caught their first fish.
Surviving are Janet Penner, his first love, wife and lifetime partner; a daughter, Catherine Penner; two sons, Steven E. (Tracey) Penner and Todd M. Penner; six grandchildren, Quinn and Dane Hambright, Jessica and Janel Penner, and Nicole and Brielle Penner; two sisters, Gloria Penner and Sandra Bradley; a brother, Rick (Laura) Penner. Several nieces and nephews. Special sister and brother-in-law, Lois Knight and Thomas Knight.
He was preceded in death by his parents; and a nephew, David Houck.
The family will receive friends from 4:30-7:30 p.m. Saturday at the Rosenberg Chapel of Hackman Family Funeral Homes, 807 E. Chicago Road, Sturgis. In accordance with his wishes, cremation will follow the gathering.
The family suggests those wishing to make a memorial donation in Steve's memory consider Camp Fort Hill, Fishing with a Cop Program c/o: Sturgis Area Foundation, 110 N. Franks Ave., Sturgis, MI 49091.
His obituary is also at www.hackmanfamilyfuneralhomes.com, where personal messages of support may be left for the family.