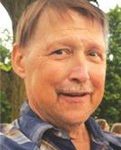 Timothy Allen Gordon, age 58, of Sturgis, passed away Monday evening, Aug. 28, 2017, at the home of his daughter in Constantine.
He was born Nov. 5, 1958, in Sturgis, a son of the late Donald Oris and Peggy Lou (Fennell) Gordon.
Tim resided in the Sturgis, Burr Oak and Centreville area most of his life and was a graduate of Centreville High School with the class of 1978.
He had been employed by Syndicate Systems in Middlebury, Ind., for several years.
Tim loved the water, especially time spent on Sand Lake in Nottawa, where he often times could be found boating and water skiing. He enjoyed horses, his dogs, attending the St. Joseph County Grange Fair, cooking and baking. He also loved Christmas and many will forever miss his incredible Christmas cookies and fudge.
He is survived by his daughters, Abby (Matt) Largent of Constantine, Tori Chapman of Sturgis, Jesika Chapman of Lawton and Jamie Barnes of Three Rivers; a son, Ben Johnson of Sturgis; a granddaughter, Paisley Grace Largent; his mother, Barbara Gordon of Nottawa; brothers Randy (Shanda) Gordon of Sturgis, Scott (Cindy) Gordon of Sturgis, Rusty Gordon of Sturgis and Dana (Tara) Gordon of Burr Oak; a sister, Monica (Terry) Crocker; and several nieces and nephews.
He was preceded in death by his parents.
The family will receive friends from 6-8 p.m. Friday at the Hackman Chapel of Hackman Family Funeral Homes, 114 S. Nottawa St., Sturgis. Funeral services celebrating the life of Timothy Gordon will be held at 11 a.m. Saturday at the funeral home. Ben Johnson will officiate. In accordance with Tim's wishes, cremation will follow the service.
A continued time of fellowship and the sharing of memories will take place immediately following the service until 3 p.m. at the Elks Lodge, 66200 Grey Lake Road, Sturgis.
Memorial donations would be appreciated to Abby Largent, 66815 Blue School Road, Constantine, MI 49042. Money raised will be used for the purchase of a bench that will be placed at the St. Joseph County fairgrounds, in memory of Tim.
His obituary is also at www.hackmanfamilyfuneralhomes.com, where personal messages of support may be left for the family.