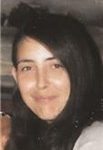 Tonya Marie Brouse, age 61, of Burr Oak, passed away peacefully at her home on Sunday, Aug. 20, 2017.
She was born Jan. 21, 1956, in Warsaw, Ind., a daughter to the late Enos and Gladdis (Shannon) Curtis.
Tonya has been a resident of Burr Oak since 1984 and had previous lived in Coldwater for a short time.
She was a lifetime member of the Moose Lodge in Coldwater and enjoyed word search puzzles, cross stitch, crocheting, latch hook work, working in the yard, and drawing.
Surviving are her spouse: Terry Wiard of Burr Oak; three children, Timothy Gleason II of Burr Oak, Chanitty Metcalf of Coldwater, and Tiffany Brouse of Zion, Ill.; nine grandchildren; one great-granddaughter; a brother, David Curtis of Warsaw, Ind.; three sisters, Lori Lambert and Billie Wogoman both of Goshen, Ind. and Audi Smotherman of Marcellus.
She was preceded in death by her parents and a baby sister.
The family will receive friends and relatives from
6-8 p.m. Tuesday, at the Rosenberg Chapel of Hackman Family Funeral Homes, 807 E. Chicago Rd., Sturgis, MI 49091.
Funeral Services celebrating the life of Tonya Brouse will be held at 1 p.m. Wednesday, at the funeral home.
Interment and graveside services will follow in Burr Oak Cemetery.
Her obituary is also at www.hackmanfamilyfunerahome.com where personal messages of support may be left for the family.