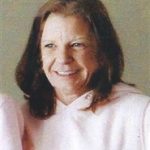 Lori Marie Graff of Eaton Rapids, MI and formerly of Three Rivers, passed away peacefully at home on Sunday, September 3, 2017 at the age of 55.  Lori was born on January 30, 1962 the daughter of Paul and Bernice (Button) Lockwood.  She was a graduate of Three Rivers High School class of 1980 and went on to attend Glen Oaks Community College.  Lori married the love of her life Ron Graff on November 2, 1992 and together they moved to Columbia, TN where they built their dream home.  She went to work as an interior designer and decorator where her passion and hard work led to great success in her field.  Lori battled serious health problems for the past ten years but with the outstanding care of her husband, her desire to live, and her willingness to fight, she defied science and prolonged her life much longer than expected.  She was a loving, caring, compassionate soul, who put others needs above her own.  Lori was a dedicated wife, mother, and grandmother who cherished her family and will be deeply missed by all who loved her.
Lori was preceded in death by her parents, sister, Gale Lynn Tobalski, brother, Gary Lockwood; nephew, Gregory Mitchell and sister-in-law, Patti Lockwood.
Surviving are her husband, Ron Graff; son, Derick (Melissa) Schabes; daughter, Kelli Rae Schabes; grandchildren, Lilyana, Alyssa, Abbygail and Layla Marie Schabes; nephews, Anthony Lockwood, Joe (Casey) Lockwood, Danny (Heather) Lockwood, Gary Lockwood, Mathew Mitchell and numerous cousins, aunts, uncles and friends.
Lori has accepted Jesus Christ as her Lord and Savior and is now in the presence of her Lord for eternity.
To share memories or to leave condolences please visit www.SkinnerFuneralHomes.com whom assisted with arrangements.
A visitation and celebration of Lori Marie Graff will be held from 3 – 6 p.m. on Sunday, Sept. 24, 2017 Hohner Funeral Home in Three Rivers. For those desiring memorial contributions may be made to the American Cancer Society or a Humane Society. Envelopes will be available at the funeral home. Online condolences may be left at www.hohnerfh.com.