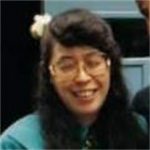 Zona Masaye "Masa" Therese Tyler, 63, of Leonidas Township, passed away at home on Saturday, September 2, 2017 under the care of Hospice Care of SW Michigan and her family. Per her wishes, she has been cremated and a memorial service will take place at a later date.
Masa was born on June 30, 1954 in Albuquerque, NM to George and Grace (Leach) Kobayashi. On August 12, 1989, she married Dennis Tyler in Three Rivers,  after being together since November 7, 1981. They parented her daughter, his three children, and five children of their own, as well as a grandson they adopted. In addition to New Mexico, Masa also lived in California before coming to Michigan. She enjoyed fishing, gardening, flowers, country music, collecting cars, going to car shows, watching hummingbirds and hawks, but most of all spending time with her children and grandchildren.
Survivors include Masa's husband of 28 years, Dennis; children, Lisa Hull of Battle Creek, Robert Tyler of Mendon, Jacob Tyler of Three Rivers, Joshua Tyler of Leonidas and Gary Tyler of Three Rivers; step-children Jennifer Tyler of Kalamazoo, Dennis "Denny" Tyler of Leonidas and Tim Tyler of Charlotte; 21 grandchildren and great-grandchildren.
Masa was preceded in death by her parents and a son, Gideon Tyler (2007).
Memorial donations may be made to the family.
Please visit www.lighthousefuneral.com to share memories, pictures and videos with the family.