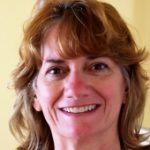 Michele Vera MacDonald, age 52, of Three Rivers, passed away Wednesday, Oct. 25, 2017 at her home.
She was born Nov. 8, 1964 in Grosse Pointe, Mich. daughter of Albert Maurice and Regina (Harvath) DeClark.
Michele has resided at Pleasant Lake in Three Rivers since 2013 coming from St. Clair, Mich. Her early life was lived in Roseville where she was a graduate of Roseville High School with the class of 1982. She continued her education at St. Clair County Community College where she received an Associate of Arts Degree. In 2013 she earned a Bachelor of Science Degree at Central Michigan University and completed some postgraduate work.
On July 20, 2013 she married James Angus MacDonald on the porch of the Grand Hotel on Mackinac Island (one of Michele's favorite places on earth).
Michele's working life has been involved in the medical field. She became a Medical Assistant and Medical Transcriptionist. Most of her employment was in management positions including office manager of the Troy Beaumont Medical Clinics and the James MacDonald D.O. Office and most recently Clinical Coordinator at the Student Help and Healing Center in Sturgis. In each of her jobs she was always going above and beyond to help her patients in any way she could.
Michele will forever be remembered for her sincere giving heart and always putting others needs before her own. She enjoyed playing golf and time spent outside especially time on the lake with family and friends.
She is survived by her husband, Dr. James MacDonald; daughter, Megan Michele Perini of Three Rivers; son, Ryan James Perini of East China, Mich.; step-daughters, Tessa MacDonald of East Lansing and Ava MacDonald of Clinton Township; mother, Regina DeClark of Roseville; brother, Michael DeClark of Roseville; two nieces, Keli DeClark of Maryland and Lindsay (David) Fontaine of Warren; two nephews, Gary (Krista) DeClark of Farmington Hills and Christopher (Megan) DeClark of Warren; Aunt, Susan DeClark of Sterling Heights and several nieces and nephews.
She was preceded in death by her father and one brother, Gary DeClark and uncle Ronald DeClark.
The family will receive friends from 2-4 and 6-8 p.m. Thursday at the Hackman Chapel of Hackman Family Funeral Homes, 114 S. Nottawa St., Sturgis, Mich. 49091, 269-651-2331 where the Most Holy Rosary of the Blessed Virgin Mary will be prayed at 7:30 p.m. Thursday. The Funeral Mass celebrating the life of Michele Vera MacDonald will begin at 11 a.m. Friday at the Holy Angels Catholic Church in Sturgis. The Rev. Father Antony Rajesh of the Immaculate Conception Catholic Church in Three Rivers will officiate.
Private burial of the ashes will take place at Resurrection Cemetery in Clinton Township, Mich. at a later date.
The family suggests those wishing to make a memorial donation in Michele's memory consider the American Cancer Society Relay for Life 2018 Three Rivers, Mich., 129 Jefferson Ave. S.E., Grand Rapids, Mich. 49563 or Three Rivers Health Hospice, 663 Erie St. #B, Three Rivers, Mich. 49093.
The obituary is also at www.hackmanfamilyfuneralhomes.com where personal messages of support may be left for the family.