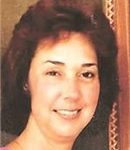 Sally Lou Coker, age 72, of Jackson, and formerly of Sturgis, passed away Tuesday, Oct. 3, 2017, at Highland Assisted Living & Memory Care in Jackson.
She was born Dec. 1, 1944, in Burr Oak, a daughter of the late John and Blendena (Cummings) Gest.
Sally was a graduate of Sturgis High School with the class of 1962.
On April 13, 1973, she married Steve Allen Coker. He preceded her in death June 25, 2012.
She was employed by Sturgis Public Schools in payroll and accounting and was an active member of First Baptist Church in Sturgis.
She enjoyed gardening and bird-watching.
Surviving are two sons, Jason (Amy) Coker of Jackson and James (Tracy) Coker of Sturgis; a daughter, Theresa Corliss-Hey of England; four grandchildren, Jacob, Eric, Kaitlin and Kylie; two sisters, Jocelyn Baldwin of Traverse City and Shirley (Harold) Arensdorf of Tryon, Neb.; a brother, Lynn (Gloria) Gest of White Pigeon; and several nieces and nephews.
She was preceded in death by her parents; her husband; a son, John Corliss; and four sisters, Jacqualyn Bower, Roberta Miller, Sandra Coker and Donivee Gest.
The family will receive friends and relatives from
6-8 p.m. Friday at the Rosenberg Chapel of Hackman Family Funeral Homes, 807 E. Chicago Road, Sturgis.
Graveside services and interment will take place at 11 a.m. Saturday at Burr Oak Cemetery, with the Rev. Dennis DeMott officiating.
The family suggests memorial donations be directed to Alzheimer's Association . Envelopes are available at the funeral home.
Her obituary is also at www.hackmanfamilyfuneralhomes.com, where personal messages of support may be left for the family.