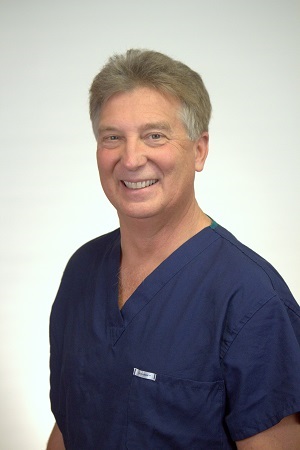 Blane Larry Tacia, M.D., age 61, of Battle Creek and formerly of Three Rivers and Jackson, died at his residence on Saturday, December 16, 2017, after a courageous four year battle with cancer.
Blane was born September 26, 1956 in Gross Pointe, Michigan to Harold Eugene and Virginia Marion (Shefke) Tacia. He was raised in Roseville and was a graduate of Roseville High School. Blane attended Michigan State University for his Pre-Med education and earned his M.D. at St. George University in Granada. He served his residency in surgery at Mt. Carmel Mercy Hospital in Detroit. Blane's career included doing general surgery at Foote Hospital in Jackson and Sturgis Hospital in Sturgis. He also served as a General Practitioner.
Blane is survived by his companion of 18 years, Cindy Lue Smagala; daughter, Angelique (Andrew) McCann of Brighton; son, Brandon Tacia of Ann Arbor; stepchildren, Gabriel Zaleski and Gretchen (Jason) VanDyke both of Kalamazoo, Lucas Iobe of Three Rivers; two grandchildren, Anthony Smith and Haelyn Iobe and a sister, Karen (Joel) Baronowski of Troy. Blane was preceded in death by his parents and a brother, Clade Tacia.
Blane was a Fellow of the American College of Surgeons. Together, he and Cindy enjoyed traveling, his dogs and restoring and decorating houses they lived in. He loved spending time with his grandchildren. Blane will be remembered as an intelligent, funny, positive and caring person.
A celebration of Blane's life will be held from 12:00 noon to 3:00 p.m. Saturday, December 30, 2017, at JD's Country Connection, 15776 M-60, in Tekonsha.
Memorial contributions in memory of Blane may be made to the Humane Society of South Central Michigan, 2500 Watkins Rd., Battle Creek, MI 49015.
Arrangements are by Farley Estes Dowdle Funeral Home & Cremation Care. Personal messages for the family may be placed here at www.farleyestesdowdle.com.