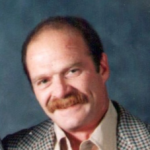 Donald "Doc" J. Weidner, 67, of Constantine, passed away on Tuesday, December 5, 2017 at Borgess Medical Center. Doc was born in Evergreen Park, IL on September 5, 1950, a son of Donald and Dolores (Tometich) Weidner. He graduated from Oak Lawn High School in 1968. After high school, he attended Washburn School to become an electrician. He worked for the IBEW Brotherhood 134 electrician union for 30 years before retiring. In 2004, he married Carolyn VanPelt in Chicago.
Doc was a member of the NRA and Harley Owner's Group (HOG). He loved riding Harley Davidson's, hunting, going fishing, painting, golfing, and playing the harmonica. He was an avid Western movie fan, enjoyed listening to Blues music, and loved animals. He will be dearly missed by his family and friends.
Surviving are his wife Carolyn Weidner of Constantine, daughter Jennifer Weidner of Plainfield, IL, daughter Rachel Ibarra of Constantine, grandchildren Jackson, William, Miguel, Maria, and Rachel, great grandchild Whalen, and siblings Guy Weidner, Karen Gillett, John Weidner, Sandi Gillett, and Scott Weidner.
He was preceded in death by his parents and brother Edward Weidner.
Relatives and friends will be received at Eley Funeral Home in Constantine on Monday, December 11 from 3:00 to 7:30PM, followed by a service at 7:30PM. Cremation will take place after the service. Online condolences may be left for the family at www.eleyfuneralhomes.com.