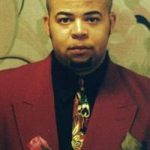 Marco Alen Hunt, 49, of Three Rivers, went home to be with the Lord on Friday, Nov. 24, 2017 after a lengthy illness. Marco was born on Sept. 30, 1968 the son of LaDoris Hunt and Willie McCloud.
Marco attended Three Rivers Public Schools from K-12 after taking other classes in Biology and Chemistry with the class of 1987. While at Three Rivers, Marco was the place kicker for Three Rivers High School football team earning a Varsity Letter competing and placing first in the punt, pass and kick competition for three years in a row. After graduating from high school Marco attended Western Michigan University in Kalamazoo, earning a Double Bachelor degree in Biology and Chemistry with the class of 1995.
Marco had a very strong faith in the Lord. Whenever he would greet anyone upon leaving them he would say, "God Bless You and you have a Blessed day today."
He leaves to cherish his memory; sisters, Vida Hunt, Annette Hunt, Antoinette Brown and Brenda Simpson; brothers, Edward Hunt, Jeffrey Hunt, Michael Hunt and Calvin Jerome McCloud, and a host of nieces, nephews, cousins and many friends. He was preceded in death by his parents, grandparents and a sister Tonya McCloud. Marco's family has designated for a memorial on behalf of Marco to give all donations to the Lupus Foundation for more research and cure for Lupus.
Services for Marco will be held Saturday, Dec. 2, 2017, with visitation from 12 to 1 p.m. and Funeral Service at 1 p.m. at the Eickoff, Farrand, Halverson Funeral Home, 305 Rock Rivers Ave., Three Rivers. Pastor Glenn Sischo of Calvary Chapel of Three Rivers, will be officiating the service. Interment following the service for Marco will be at Parkville Cemetery.