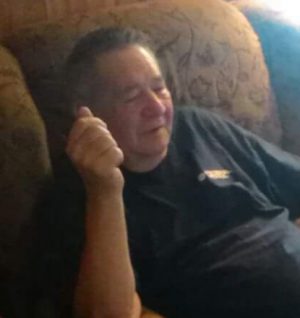 Bernard D. Carter, age 74, of Fish Lake, Sturgis, passed away Thursday, January 18, 2018 at his home. He was born in Three Rivers on January 25, 1943, a son of Chester and Marguerite (Hoyt) Carter. Bernard attended Schoolcraft and Centreville Schools. On June 1, 1962, he married Annabelle Keckler in Centreville; she preceded him in death on September 25, 2015.
Bernard worked as a line leader for Lasco Bathware for over 25 years retiring in 2007. He enjoyed fishing, hunting, and tinkering in his sheds. Bernard cherished his family and grandchildren.
Surviving are his daughters Joann (Paul) Boal of White Pigeon, Diana (Robert) West of White Pigeon, Deborah (Rodney) Childs of Flint, Cynthia Carter of Flint, Melissa (Scott) Blair of Sturgis, and Kimberly Carter (Keith Filson) of Centreville; 18 grandchildren; 10 great-grandchildren; brother Merle Carter, half brother Richard Allen, sisters Jenny Hooker, Bonnie McLeod, and Helen Shirk, half sister Marilou Young, several nieces and nephews, best friend and neighbor John Michael Fayette and John's dog, Willie.
He was preceded in death by his parents, wife Annabelle Carter, 3 grandchildren, sisters Judy Grant, Pat Schragg, half sister Barb King, and brothers Donald Allen and Chester Carter Jr.
Cremation has taken place. Relatives and friends will be received Saturday, Jan. 27 from 2 to 3 pm at Eley Funeral home in Centreville where memorial services will follow at 3 pm. Memorial contributions may be made to St. Joseph County Animal Control c/o United Way. Online condolences may be left for the family at www.eleyfuneralhomes.com.