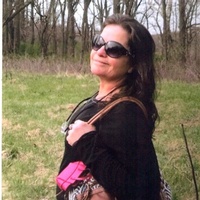 Deborah L. Millirans, age 54, of Constantine, passed away Tuesday, January 30, 2018 at Borgess Medical Center. She was born in Long Beach, CA on March 5, 1963, a daughter of Donald and Louella (Thomas) Holland. Debbie graduated from Three Rivers schools. On December 4, 2002, she married Brian Millirans in Las Vegas, NV. She enjoyed arts and crafts, searching for and collecting antiques, and spending time with her family and grandchildren.
Debbie is survived by her husband Brian Millirans of Constantine, mother Louella Thomas of Amarillo, TX, daughter Diana (Anthony) Scott of Constantine, son Jeromy (Ashlee) Millirans of New Paris, IN, son Billy Brown of Amarillo, TX, daughter Kesha (Joseph) Kirk of Marcellus, daughter Katie Millirans of Marcellus, grandchildren Brianna Collins, Connor Scott, Johnathin Kirk, Caitlyn Scott, Joelean Kirk, Brently Millirans, Kinslee Millirans, and Westley Millirans, sister Dwanda Grigsby, brother Darren Holland, sister Denise Holland, brother Shane Thomas, and several nieces and nephews.
She was preceded in death by her father Donald Holland, daughter C'Sondra Brown, son Richard Brown, and brother Shannon Thomas.
Relatives and friends will be received on Friday from 10 to 11 am at Eley Funeral Home, Constantine. Religious services will follow at 11 am with Pastor Anthony Scott, Faith Finders Fellowship, Constantine officiating. Interment will occur in Cedar Creek Cemetery in Delton at 2 pm. Memorial contributions may be made to the family. Online condolences may be left for the family at www.eleyfuneralhomes.com.